Remarks at the launch of the Irish Banking Culture Board- Director General Derville Rowland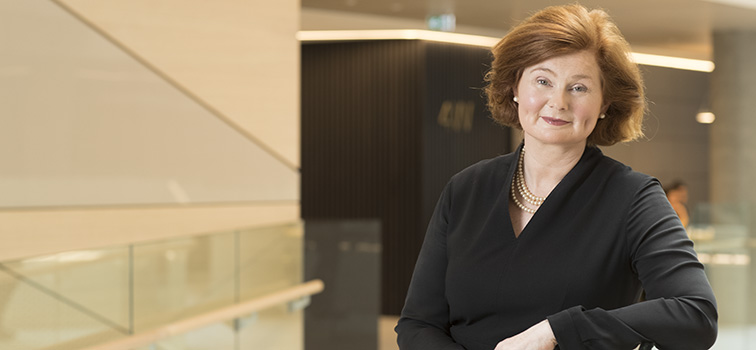 Address by Derville Rowland, Director General Financial Conduct at the Launch of the Irish Banking Culture Board, at the Westin Hotel, Dublin
Introduction
Good morning Minister, Chair of the Irish Banking Culture Board Mr Justice John Hedigan and acting Chief Executive Marion Kelly, ladies and gentlemen.
I would like to thank the Irish Banking Culture Board for inviting me to your official launch, to hear about the outcomes of your staff and stakeholder consultations and to understand your key priorities for the next 18 months.
In my remarks this morning, I would like to acknowledge the first steps the retail banks have taken to build a consumer-focused culture since the Central Bank published its report into their behaviour and culture last summer.1 In particular, I welcome the establishment of the Culture Board with its intended focus on behaviour, ethics and culture and its proposed advocacy for the interests of bank customers and a sustainable banking industry.
While not a substitute for effective regulation, assertive supervision and robust enforcement – which I will return to shortly – the Culture Board has an important role to play in challenging industry on these key issues. I note, too, the improvements that banks have made in driving gender balance at senior levels in the industry given the key role that diversity – including gender diversity – plays in helping guard against groupthink, improve decision making and facilitate internal challenge.2
And I am pleased to see the Institute of Banking is providing educational qualifications on leading cultural change and ethical behaviour in financial services.3 Combined, these steps signal intent and show some early progress – which is not before time.
Tracker Mortgage Scandal
The Central Bank began its review of the behaviour and culture of the retail banks after seeing banks drag their heels when it came to redressing and compensating customers denied a tracker mortgage or put on the wrong rate. Some decided to give redress and compensation only to those who complained or took court cases against them – effectively adding insult to injury and notably failing to treat all their customers fairly.
And this unacceptable behaviour took place in the aftermath of the banking crisis which had already taken such an enormous toll on our people and on our economy. The scale of the tracker mortgage scandal can be measured by the fact that banks have been forced to return €665 million to almost 40,000 customers – a substantial portion of whom were only included as a result of the Central Bank's challenge during its supervisory work.4
Behaviour and Culture Plans
When the Central Bank published the Behaviour and Culture Report last summer, we reported that while all banks had recently taken steps to reinforce the consideration of the consumer interest, some banks were more advanced than others and all had a distance to travel. We sent each bank individual reports outlining the concerns we had identified and we requested them to submit Behaviour and Culture plans to address the key risks we had identified.
Those plans landed on my desk earlier this year.
I would like to be able to tell you that all the banks addressed the questions we raised and that they passed that test with flying colours. But in reality, it was a mixed picture.
While some plans were better than others, only one bank submitted a truly considered, comprehensive plan. Some plans were under-developed, some failed to assign owners to actions, while others displayed insufficient evidence of board involvement. We saw banks proposing lots of structural changes – such as new committees or working groups. But we also want them clearly to call out what behavioural change they expect to see as a result of their plans. And most importantly, we want to see the boards owning and driving that change.
We have given the banks our feedback. Now they must take it on board and address those shortcomings.
It is globally recognised that culture is a matter for each individual firm in the first instance and that regulators cannot prescribe culture for individual firms. That is the role of the boards and senior leadership teams.
It is up to those leaders to define a set of values and guidelines for desired behaviour and to lead by example. It is not enough to talk the culture talk, you must walk that talk as well.
The role of regulators is to monitor, assess and influence culture within firms in order to guard against conduct risk and drive better outcomes for consumers. We expect banks – and indeed all regulated financial services providers – to have comprehensive risk management frameworks in place, including conduct and consumer risk frameworks, and to manage these risks effectively.
So let me be very clear that the Central Bank will closely monitor and challenge the banks on the delivery of their Behaviour and Culture plans in the period ahead. In the immediate term, we will expect to see significant developments by each bank in terms of behavioural and structural changes and the design of controls that will support a sustainable cultural change.
Over the medium to longer-term, we will expect to see concrete evidence of the effectiveness of these behaviours, structures and controls. I understand, of course, that you cannot change culture overnight. I accept that changing culture is not so much a New Year's Resolution as a lifestyle change. And I accept that lifestyle changes take time and effort to achieve – as anyone who has watched Operation Transformation can testify.
But transform you must.
Businesses Must Lead the Cultural Transformation
I will emphasise at this point that while the Culture Board is a welcome initiative by industry, it is entirely separate from – and will not impact or reduce – our regulatory and supervisory focus on the banks. While we hope the Culture Board is effective and successful in shaping change, we won't for one moment relax our requirements of the banking sector and the standards we expect it to meet.
The need for change is clear, and there is much to be done to restore trust and improve governance, culture and standards across the system.
The Central Bank is not alone in expecting boards and senior leaders to deliver on our vision of a trustworthy financial system supporting the wider economy, where firms and the people working in them adhere to a culture of fairness and high standards. Nor are we alone in insisting that, while shareholder value and the bottom line are important in ensuring that financial institutions remain financially safe and sound, it is also critical that firms build a culture that serves their customers and the wider economy in which we license them to operate.
I was particularly struck by a survey published earlier this year, which shows the Irish public now expects that CEOs should take the lead on change rather than waiting for government to impose it. In fact, the survey found that the belief that companies should benefit society as well as being profitable is now 'the new normal' for businesses.5
In conclusion, I very much hope that today marks the beginning a new era of banking culture in Ireland characterised by high standards of honesty, reliability and integrity. I think it is fair to say that the social licence under which banks operate is conditional on the current generation of bank leaders delivering the promised cultural transformation.
I wish you the very best of success with your endeavours.
Thank you.
Acknowledgments: I would like to thank Kathleen Barrington, Antoinette McDermott, Jenny Minogue, Paul O'Brien, Nicola Faulkner & Cónán Ó Broin for their assistance with this speech.
——————————————————————————————————————–
1: https://www.centralbank.ie/docs/default-source/publications/corporate-reports/behaviour-and-culture-of-the-irish-retail-banks.pdf?sfvrsn=2
2: https://www.centralbank.ie/news/article/small-improvements-in-the-levels-of-diversity03Mar19
3: https://www.centralbank.ie/news/article/learning-to-lead-cultural-change-ethical-behaviour-and-consumer-protection
4: https://www.centralbank.ie/news/article/tracker-mortgage-examination-update4feb19
5: https://edelman.ie/magazine/posts/irish-people-want-businesses-and-ceos-to-drive-change-edelman-trust-barometer-shows/?utm_source=Edelman.com